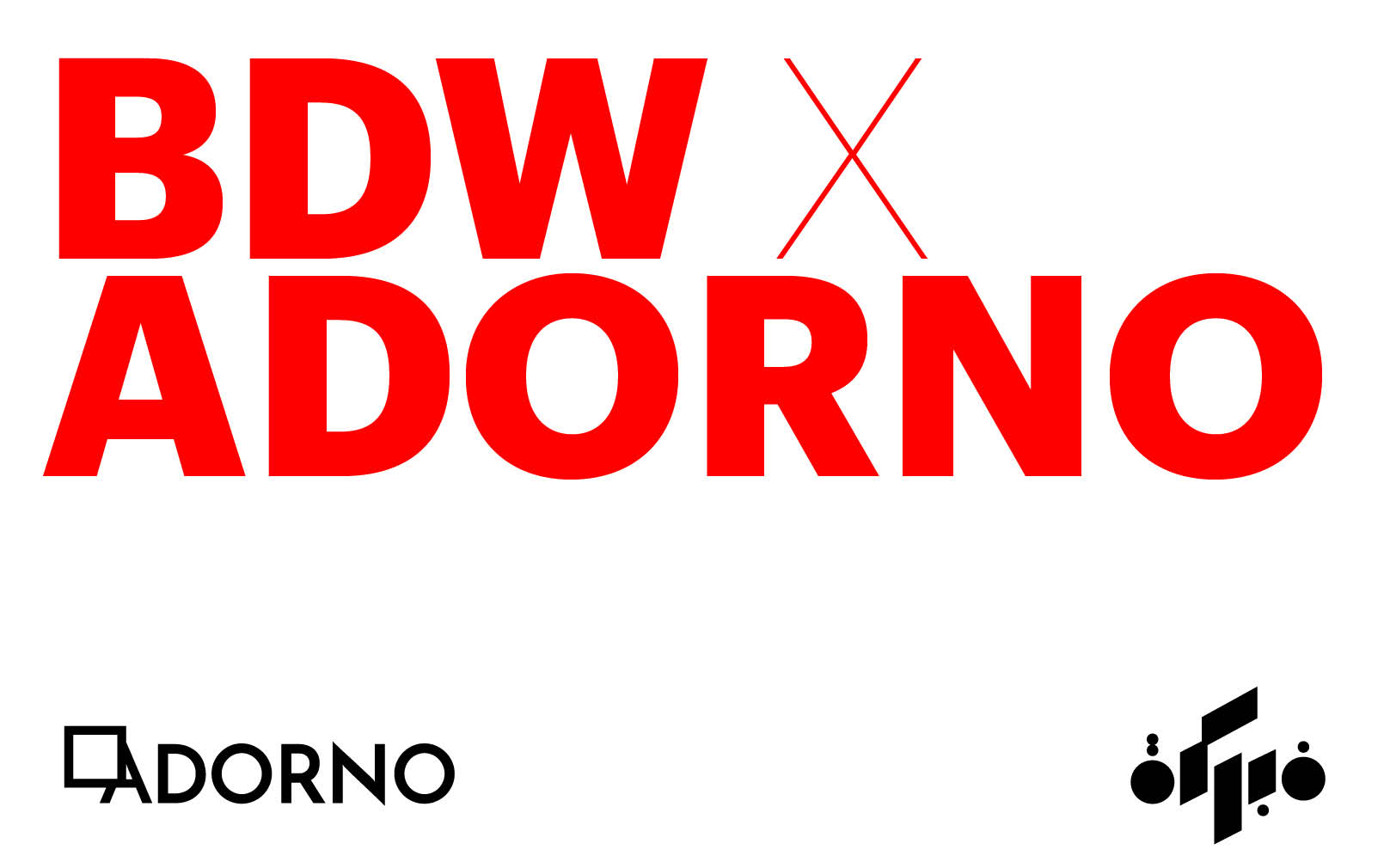 BDW x ADORNO
Open Call for Local + Emerging Independent Designers
Every year, Beirut Design Week shines a spotlight on independent and emerging regional designers, giving them a platform to present their work to the local and international design community. Since 2012, many designers who have shown at the opening night of BDW have gone on to become major names on the design scene, both in Lebanon and worldwide.
Bigger and bolder in scope than ever before, our 2018 opening-night exhibition will be one of the headline events of BDW, giving featured designers an unparalleled platform to present their products and ideas to the Lebanon design audience, leading industry experts, global design media, and thousands of design lovers from across the world.
For this year's exhibition on 22 June, BDW has joined forces with Adorno – an international digital gallery and sales platform for collectible design – and local manufacturing company Fabraca Studios, giving participating designers the chance to feature in Adorno's first curated Beirut design collection, as well as technical and manufacturing support from Fabraca Studios.
WHO ARE WE LOOKING FOR?
We're inviting independent and upcoming designers and studio start-ups to submit proposals for unique small-scale production pieces or exclusive editions. 
Our goal is to present the BDW audience with a variety of work that represents the breadth and character of design culture in Lebanon today – specifically work that makes a positive, life-enhancing contribution to homes or public spaces in city environments, and that embodies the spirit of collaboration and exchange that Beirut Design Week exists to promote.
WE ENCOURAGE
Responsible Design | Socially Conscious Design | Local Craft | Sustainable Design | Upcycled / Recycled Materials | Original Ideas | Locally Inspired and Contextual Designer Makers | Low Environmental Impact Design | Designer Collaborations | Designer/Maker Collaborations | Designer/Craftsperson Collaborations
DISCIPLINES
Fashion design | Industrial design | Furniture design | Lighting design | Product design | Urban design | Visual design
ADORNO x BDW2018 COLLABORATION
Beirut Design Week 2018 has invited Adorno to co-curate the Independent + Emergent Exhibition. Based in Denmark, Adorno maintains curated digital galleries dedicated to exceptional design and craft art from capitals of creative culture across the world. Its aim is to both provide a platform with global reach to local designers, and to highlight and celebrate the diversity of contemporary design and making cultures.
Strengthening design communities and promoting cultural exchange is at the heart of both Adorno and Beirut Design Week's mission. While this year's BDW theme 'Design and the City' brings different local and international participants together to rethink the transformative role of design in place-making, Adorno sets out to create a global community of design that recognizes and champions regional talent, supports individual businesses, and contributes to the world's cultural diversity. By partnering with Adorno, BDW is enacting its principal aim of nurturing collaborations between different platforms and institutions with similar values and goals.
 
FABRACA x BDW2018 COLLABORATION 
Led by architect Samer Saadeh, Fabraca Studios specializes in the production of bespoke lighting and furniture for clients and projects all over Europe and the Middle East. The company operates at the meeting point of design and craft, connecting creative vision and artisanal skill to create crafted products of exceptional quality and a beautiful contemporary aesthetic.
APPLICATION DETAILS
Applications open on Thursday 12 April and will close on May 10th.
Interested designers should email submissions@beirutdesignweek.org with the subject line 'Independent Beirut', and include photos of their product or design object, up to 300 words describing the project, and their contact details.
EVALUATION
Applications will be reviewed by a panel of design experts, including Adorno (Kristian Snorre Andersen), Joy Mardini Design Gallery (Joy Mardini), Ana Dominguez, Suzanne Trocmé and Nada Debs.
BENEFITS OF EXHIBITING
Successful applicants will be featured in the opening night exhibition of Beirut Design Week 2018 on 22 June – one of most attended events of the week – giving them opportunities to feature in local and international press, make sales and secure commissions from BDW visitors. Adorno will then select a number of the exhibiting designers to feature in its first dedicated Beirut collection of collectible design, hosted on www.adorno.design, to launch after Beirut Design Week June 29th..